Welcome To Valley Child Care & Learning Centers
Phoenix Preschools is Family Owned & Operated Since 1967
Child care and day care in the Phoenix area. At the Valley Child Care and Learning Centers we have 10 convenient locations throughout Phoenix, Chandler, Tempe, Surprise, El Mirage, Anthem and Glendale.
The management and staff at Valley Child Care Phoenix are dedicated to the care and education of young children. We're committed to providing quality child care services that build the trust and confidence of children and of their parents. We realize that your choice of a preschool, day care or infant care center is one of the most important decisions you'll ever make. Because a child's first few years build the foundation for the rest of his or her life, we've made our Phoenix early childhood learning center as supportive and nurturing as possible. At our facility, your child will receive excellent, well-rounded child care services that contribute to all aspects of growth and development – social, physical, emotional and intellectual.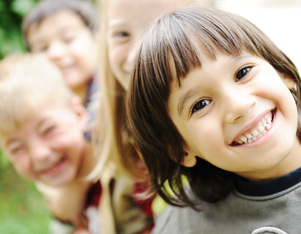 Our child care facility is a safe, welcoming place for young learners, with caring teachers whose first priority is to make your child feel special and secure. We are a family-owned business, so we fully understand how much Phoenix parents like you appreciate the availability of high-quality, affordable infant day care and preschool education. We've been a leader in the childcare field from the time our first early childhood learning center opened its doors in 1967.
Our Child Care and Learning Center is a DES-certified provider of child care services. See our rates and services page, and call us today at (602) 938-3100 with any questions you have or to begin the enrollment process.